Kenneth Schueler Fund
The National Association of Healthcare Advocacy profoundly regrets the May 19, 2011 death from pancreatic cancer of one of its founding members, Kenneth Schueler. Ken helped to launch the patient and health advocacy movement in the United States and made enormous contributions to our young organization. He helped thousands of cancer patients during his distinguished career as a pioneering patient advocate.
In lieu of flowers, his family has generously suggested that donations in Ken's honor be made to the National Association of Healthcare Advocacy (NAHAC).
Your gift will be used to expand the Association's Educational Activities and to realize NAHAC's mission in Ken's honor—to educate consumers and to professionalize the emerging health care advocacy movement.
Ken believed in this goal, which he supported in his private practice as an advocate, and through his extensive work in our organization.

Donate to NAHAC
If you wish to donate by check, please make check payable to the:
National Association of Healthcare Advocacy
2625 Alcatraz Avenue
Suite 228
Berkeley, CA 94705
Online Donations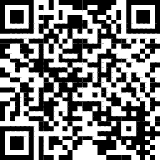 AmazonSmiles

Amazon Smile donates to NAHAC when you shop through our link: