Meet NAHAC's Board of Directors
NAHAC is a 501c3 voluntary organization that continues to lead the development of the field of health care advocacy through the dedicated efforts of its Board of Directors. Board members come from both outside and within the profession of health care advocacy. They volunteer their time and expertise to NAHAC to help grow and support the advocate community as it continues to mature.

Catherine Marshall, MS, BCPA | President of the Board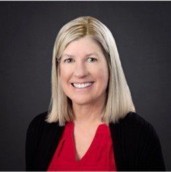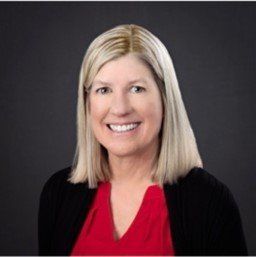 After 15 years in leadership roles at a large pharmaceutical company, Catherine's life took a dramatic shift as she embarked on a new venture, Calliope Patient Advocates, an independent patient advocacy practice focused on seniors and individuals with multiple chronic and complex medical conditions.
She is driven by a passion to help patients not only get access to the healthcare to which they are entitled, but also to ensure they have a voice in their own care. Catherine is a Board Certified Patient Advocate, BCPA, and holds a certificate in Patient Advocacy from UCLA.
In addition to her BCPA credential, Catherine holds an MS in Computer Science from Rensselaer Polytechnic Institute and a BS in Management and Computer Science from Boston College.
---
Ailene Gerhardt, MA, BCPA | Vice-President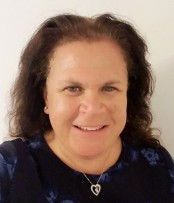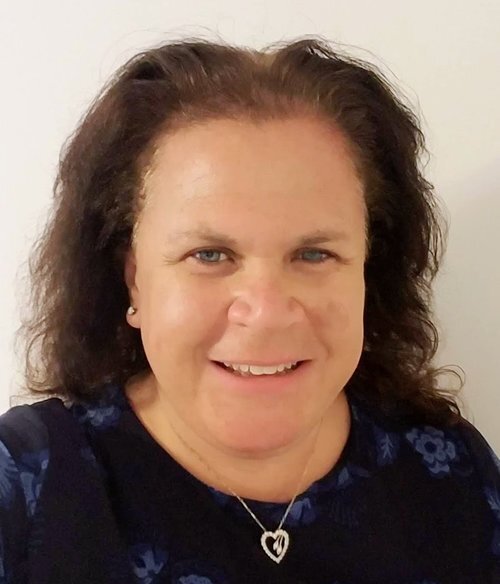 Ailene is an Independent Board Certified Patient Advocate (BCPA) and founder of Beacon Patient Solutions LLC. She works with individual clients in need of assistance navigating the complexities of the healthcare system and offers community education talks and classes on a wide array of healthcare advocacy topics.
Ailene earned her undergraduate degree from Clark University and her master's degree from Brandeis University. The experience as her mother's primary health advocate led Ailene to a career change and her calling as a private patient advocate.
Ailene completed her Professional Certificate in Consumer Health Advocacy at the University of Wisconsin's Center for Patient Partnerships in August 2017, founded Beacon Patient Solutions LLC in February 2018, and earned her Board Certified Patient Advocate (BCPA) credential in April 2018. Ailene serves on the Steering Committee of Massachusetts Healthcare Advocates (MAHCA), the first regional affiliate of NAHAC.
---
Anya Petersen-Frey, MBA | Interim Treasurer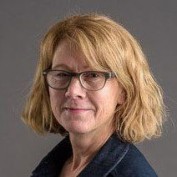 Anya Petersen-Frey is a finance and operational professional who thrives on creative strategy and has a laser focus on customer service. She is a presenter at local, regional, and national business conferences and strives to challenge audiences to leverage their focus and pay attention to what matters most at work and in life.
In 2020, she faced a personal trauma that was life altering, and she continues to explore how trauma (collective or personal) affects leadership style, and has embraced becoming a patient advocate.
Anya holds an MBA and has completed her coursework for a PhD in business administration. She has certification in Data Analytics from Cornell University, certification in Contract Law, and is a Society of Human Resource Management Senior Certified Professional in human resources. Anya is also a Board Certified Patient Advocate (BCPA).
In her spare time, Anya and her dog, Kia, are a certified therapy team, and she enjoys hiking, cycling, and traveling, both locally and abroad.
---
Morrigan Bruce, MPA | Secretary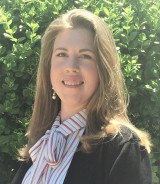 Morrigan is a nonprofit professional with over ten years of experience in organizations serving people facing various health issues. In direct client care roles, Morrigan supported clients seeking mental health services, crisis care, substance use disorder treatment, and medical care for acute and chronic health concerns. Currently, she leads a team of professionals providing non-medical support services and case management support to individuals and families impacted by cancer. Morrigan holds an MPA with an emphasis in Nonprofit Management and is studying for her Master's Degree in Disability Studies.
---
Marc Berlin, BCPA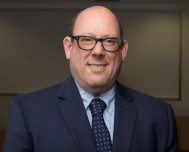 Marc is an Independent Board Certified Patient Advocate with On The Marc Patient Advocacy Services. Marc will guide clients and their families in navigating the health system so they may age in place. He offers presentations on being one's own advocate and safety In the home. He will conduct talks on personal medical alerts and aging in place. Marc earned his BSBA degree in Business Administration in Human Resources from The American University and earned a Master's degree in Health Services Administration from The George Washington University. Marc earned his Board Certified Patient Advocate (BCPA) credential in April 2022. Marc started his career in Human Resources and then transitioned to Provider Relations for several Medicaid/Medicare HMOs. He worked with several nonprofit agencies that service adults with developmental disabilities.
He is a member of: Greater National Advocates, National Aging In Place Council & Take Charge Campaign.
---
Melanie Green, BCPA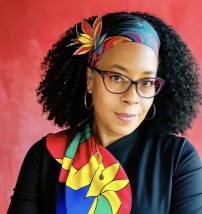 Melanie earned a bachelor's degree in management and health care administration from the University of Maryland. Melanie is a project manager for a large national health insurance and has over 20 years of experience in the health care field working for both nonprofit groups and commercial enterprises. She works to improve health outcomes by contributing to the enterprise's policy and program strategies, including member and provider experience initiatives.
Her commitment to ensuring that every individual receives and has access to the highest level of health care available has placed patient advocacy and equity at the forefront of her work.
Melanie earned the designation of Board Certified Patient Advocate (BCPA) in 2018 and is a member of the National Association of Healthcare Advocacy.
NAHAC welcomes support of its Board activities from NAHAC members on four committees - Education, Membership, Finance/Governance and Marketing Communications. We invite you active participation and input. Your unique experience, time and talent could make a significant difference in the practice of health care advocacy going forward.
If you are interested in working with the NAHAC Board on one of these committees, please send a message to admin@nahac.com.