Navigating the Complaint and Grievance Process in the Acute Care Setting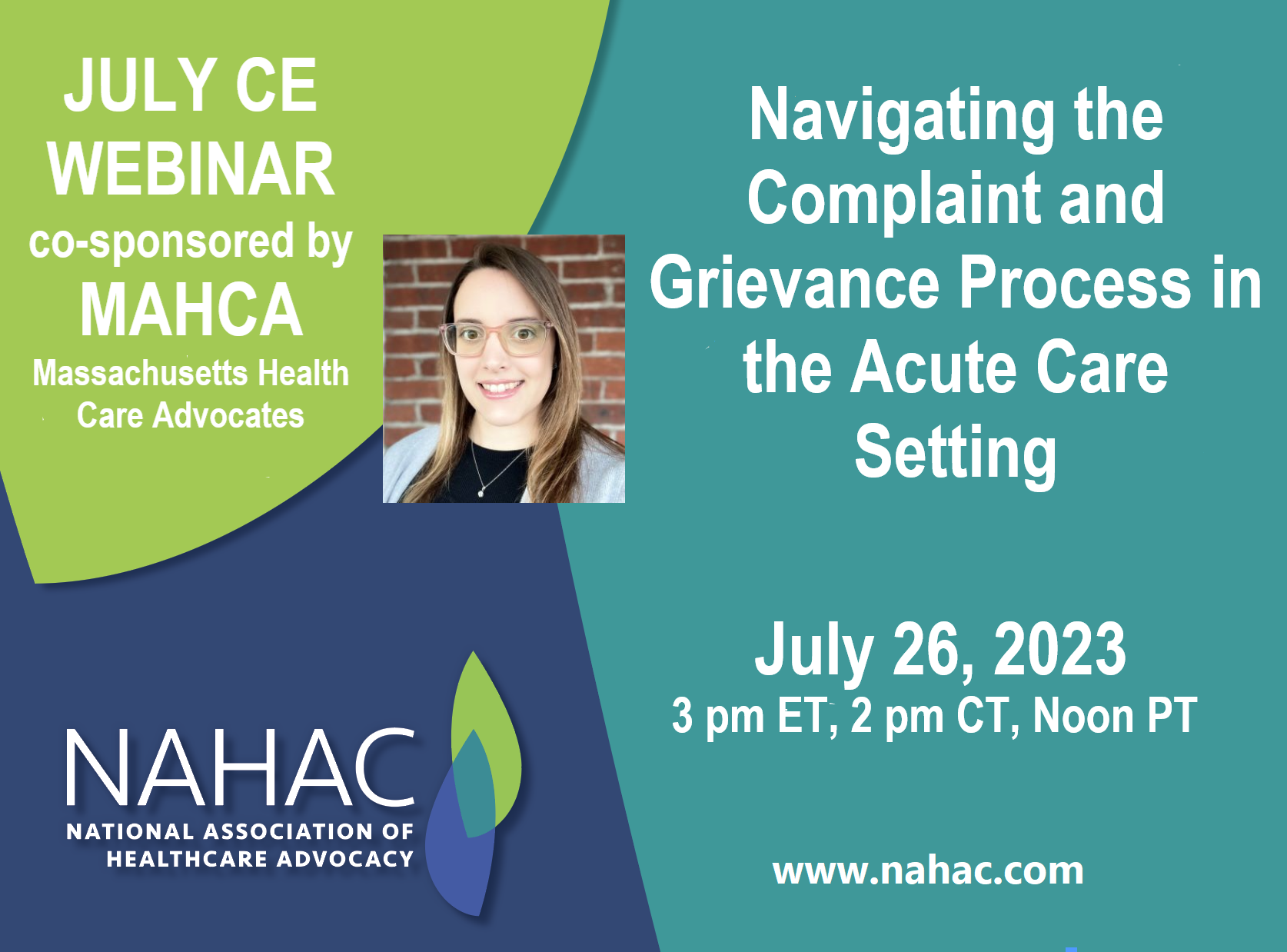 Many are not aware of how to lodge a complaint or grievance, or who to voice their concerns to when an issue arises in the acute care/hospital setting. In a system where patients fear retribution, speaking up about an issue can be difficult or feel like a dead end rather than an opportunity for change. It's important for Patient and Health Advocates to have the knowledge of what resources are available to them to help their client lodge a complaint or grievance, and what standard hospitals are held to when handling complaints and grievances. All hospitals differ in what they call their complaint/grievance management departments, but there are certain rules they must follow to resolve patient concerns. Knowing these rules can help better your client's care, and the future care of others.

3 Learning Objectives
Define a complaint vs grievance per CMS conditions of participation.
Explain general processes and various modes of recourse for resolving a client's concern.
Identify who or what type of leader/department handles complaints and who to talk to when a concern arises.
Speaker Bio
Devon Santoro, MA, BCPA, CPXP: Since graduating from the Health Advocacy master's Program at Sarah Lawrence College in 2016, Devon has worked within the Hospital Patient Advocacy and Patient Experience fields. Currently, she is a Patient Experience Leader for a large hospital network in the Lehigh Valley, PA where she is part of a team whose vision is for every patient to feel cared for and cared about throughout their journey. Her work includes shadowing patient encounters, developing education for providers/staff, and ensuring the patient voice is captured to improve and enhance care experiences.
After becoming a BCPA in 2019, Devon became a Board Member of the Patient Advocate Certification Board in 2022 and continues to focus on understanding experiences of health and advocating to uphold respect, dignity, autonomy, and compassion in those experiences.